New York
Wed,Dec 6, 2023, 05:39 am
Walnut
Wed,Dec 6, 2023, 02:39 am
Valletta
Wed,Dec 6, 2023, 11:39 am
London
Wed,Dec 6, 2023, 10:39 am
Auckland
Wed,Dec 6, 2023, 11:39 pm
---
Information
about Malta
Malta Office Solutions
Domicile and Residence
Register Malta Comapny
Relocating your Business
How to Setup a Company
Service
Malta Maildrop
Malta Company Fees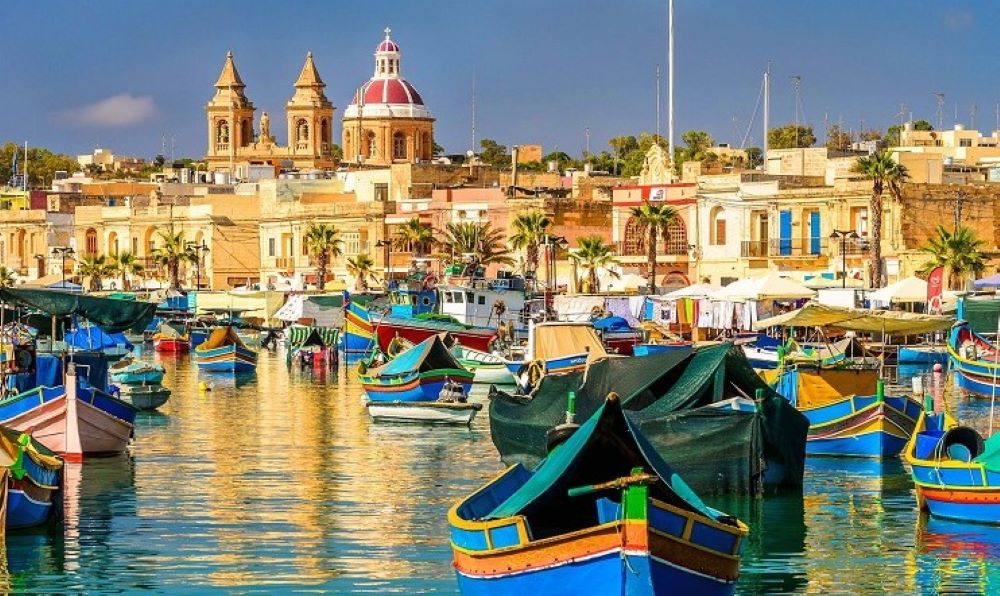 ---


Set Up A Company In Malta

A quick and hassle-free way to register your company in Malta

From tax advantages that will make your accountant's heart skip a beat, to a thriving business ecosystem that nurtures innovation. This guide will walk you through the necessities to do it in the picturesque Mediterranean island nation. Registering a business in Malta offers a gateway to the European market, thanks to its strategic location and business-friendly environment. Whether you're a resident or an international investor, the process of registering a Malta-based company is streamlined to foster growth and success.

Requirements to Register a Company in Malta

Whether you are a local businessman or an international investor, setting up a company in Malta is an exciting endeavour. Many companies from the iGaming sector have opened their doors in Malta. Starting a gambling business in Malta can bring a number of benefits. These benefits range from easy access to the European market, lower taxes and frequent hosting of various popular tournament events in the iGaming world. In order to reap these benefits, it is important to understand the requirements for the process.

1. Choose the Type of Company

You can form an Overseas Company with a branch here, a Limited Liability Company (private or public), a Single Proprietorship, or another type of business entity when you register a company in Malta. Every choice offers its own benefits and structure.

2. Company Name

Choose an original company name that hasn't already been registered in Malta. It is also very important to follow the naming conventions of Maltese culture. By following these guidelines, your company will be able to create its own identity in the Maltese business world. 3. Create the Necessary Paperwork

The Memorandum and Articles of Association fall under this category and provide crucial information about the company, such as its type, subscribers, registered office, share capital, directors, etc. For corporate shareholders, Form BO1 can be necessary. Additionally, you must present proof of paid-up share capital, which could come as bank deposit advice.

4. Tax Identification Number (TIN)

After registering your business, you must request a Tax Identification Number (TIN) from the Maltese tax authorities. This number is needed for commercial transactions and is used for tax-related purposes.

Costs of Registering a Company in Malta

Several factors influence the cost of registering a company in Malta. The type of company, share capital and legal aid. Some costs you might incur are:

Registration Fees

These costs go towards formally incorporating your business and reserving its name. Depending on the sort of business, the price could vary. The price ranges from €245 for firms with authorised share capital under €1,500 to €2,250 for companies with official share capital above €2.5 million.

Legal and Professional Fees

Employing financial and legal experts can speed up the registration process. Their costs may differ, but they are a worthwhile investment to guarantee and met the compliance.

Office Space

You will need to budget for office space if you don't already have a physical presence in Malta. Here there are various options for offices, ranging from traditional leases to co-working spaces and virtual office. Consider your business needs and budget when choosing the right option. In addition, having a registered office address is a legal requirement for company registration in Malta, so make sure you have one before you start setting up your business.

Licenses & Permits Required to Register a Company in Malta

Considering the licenses and permits required to operate legally in your company or chosen business is important when considering company registration in Malta. Here are some specific examples of sectors where rights and permissions are frequently needed:

I. Financial Services Sector

The Malta Financial Services Authority (MFSA) licenses businesses that provide financial services like banking, insurance, investments, or fund management. The MFSA ensures financial institutions adhere to stringent regulatory requirements, fostering stability and protecting investors.

II. Gaming and Betting Licenses

This country is famous for being an online gaming and betting business hub. To enter this market, you must obtain a Malta Gaming Authority (MGA) license. The MGA controls and monitors Malta gambling companies.

Obtaining a Business License

The simple procedures for getting a business license are as follows:

- Determine the particular licenses necessary for the functioning of your business. Depending on the nature of your business operations and your sector.

- After determining which licenses your company needs, start the process by putting together and submitting an application to the relevant governmental bodies. Compile the required supporting papers in addition to your application.

- Remember that company licenses in Malta are subject to fees. You must meet the fee requirements as part of the application procedure. This phase is essential.

- After submitting your application and related paperwork, be patient while waiting for the appropriate governmental organisations to approve.

For business people looking for a presence in Europe, incorporating a Maltese-registered company is a potential option. The country offers the perfect environment for business growth because of its simple registration procedure, friendly tax environment and access to the European market. By taking these steps to understand the requirements and regulations, your registered Malta companies will be prepared for growth.

Malta truly is a hidden gem for entrepreneurs looking to establish their companies and open up new opportunities in the heart of the Mediterranean. Take advantage of this golden opportunity and start your journey to success.


---
Contact IMEX Malta